Bruno Michels's Email & Phone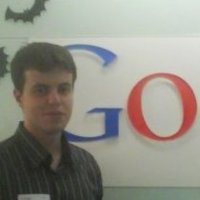 Bruno Michels
Senior Software Engineer @ Agency Enterprise Studio
Bruno Michels Contact Details
Florianópolis, Santa Catarina, Brazil
Senior Software Engineer @ Agency Enterprise Studio
Nome da empresa Bravi Software @
CEO @ Private
I am a high reputation user (30k+) on Stack Overflow http://stackoverflow.com/users/340760/brunolm My specialties (C#, SQL, JS, WPF, MVC...) http://stackoverflow.com/users/340760/brunolm?tab=tags My profile on Stack Careers http://careers.stackoverflow.com/brunolm Certifications: - 70-536: Application Development Foundation (C#) (2012)
Software Engineer @ I worked on a main project called EBS. It is the biggest educational system in the world that affects hundreds of thousands.
ContactOut is used by recruiters at 76% of the Fortune 500 companies
Similar Profiles to Bruno Michels
Ben Wilder

Director of Technology, UK at Ensighten

Charlie Weaver

Lead Analyst at Ariadne Capital

Paul Lock

Creative Director – McCann

Alex Myatt

Senior Account Manager - Enterprise Financial Services at Dimension Data UK

Ben Armstrong

Chief Operating Officer at Internet Fusion Group

Simon Binns
Dean Clayton

Head of International Trade - Sales & Purchasing

Patricia Arnostti

CMI Director, Symrise Scent & Care Latam

Juliana Lopes

Big Data Architech / Data Engineer / Business Intelligence Specialist

Alexandre Bastos

Regional Director of Operations na Estácio Participações

Felipe Collins

CMO (Chief Marketing Officer) & Partner at ACE | Agile Marketing, Growth Hacking, Innovation, Startups

José Camargo

Incoled - Luminárias e Soluções em LED

Johnny Rodrigues

Diretor Comercial na Nossa Sagrada Família

Matheus Harsani

Front End Developer at Keyrus

Eduardo Gonçalves

Coordenador de Operações na Supero Tecnologia, Oracle Developer, iOS Developer, Escritor, Professor

Luan Santana

Senior Software Developer at VHSYS - Sistema de Gestão Empresarial Online

Juliana Machado Lima

Analista de Marketing e Comunicação

Pedro Teixeira

Desenvolvedor Web na Wake Up Digital

Guilherme Toussaint

Enterprise Sales Manager - Oracle Marketing Cloud at Oracle

Carolina Bento Rodrigues de Oliveira

Analista de Recursos Humanos III da empresa Ultragaz

Eduardo Donato

Software Developer at Vagas.com

Carla Pilz
Leonardo Silveira

Product Marketing Manager at LYNX B.V. Germany Branch

Mario Rocha

Diretor Executivo Comercial

Wilson D. Batistela

Managing Director Latin America Region - LAR

Alice Song

MD, PhD, at Hospital das Clínicas da Universidade de São Paulo

David Moss

Sr. Systems Engineer at ALTA IT Services, LLC

Shawn MBA

Currently looking for a new opportunity to leverage my education and experience.

Juli PhD

Senior Manager Medical and Scientific Writing at Jazz Pharmaceuticals

Leitner Heidi

Legal Secretary at Fisher & Phillips LLP

Anatoly Golbin

Senior Developer at Ergoteles Capital

Casey Swan

Experienced Global Sales Executive

Zulun Tan

Financial Application Developer at Bloomberg

Mark Bocianski

Global Head of Talent and Learning at Western Union

Eric Butler
Jordanna Lenter

IBM Watson Customer Engagement Marketing, Commerce, & Supply Chain focused: 1:1 Marketing|OmniChannel |Display

Daniel Hayes-Patterson

Software Engineer at Google

Nathan Crocker
Graeme Carter

Group Vice President, Service, Planning & Distribution Excellence at Avon

Mannah Kallon

Programmer | Problem Solver | Pasta King

Jacob Raddon-Charness

Software Engineer at Zazzle

Richard Keenan

Senior Software Developer at Flextrade

Herbert Snyder

Director Clinical Operations at Merck

Rod Alavi

Global Vice President, Sales, Marketing, & GM of Distribution Operations

Shuang Chen

Data Scientist at Electronic Arts (EA)

Guy Yeshua
Alex F.

Tinker. Break. Fix. Harden. Repeat

April Holt

Group Vice President - Beauty System Group at Sally Beauty

Bill Mallin

Senior Software Developer at SS&C Technologies

Phil Collins

Head of Software Engineering
Looking for colleagues of Chris Shelby at Company Inc?