Brian Salerno's Email & Phone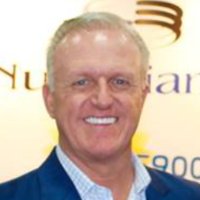 Brian Salerno
President/CEO @ Nutralliance
Brian Salerno Contact Details
Orange County, Kalifornien, USA
President/CEO @ Nutralliance
Executive Vice President @ American Ingredients, Inc.
President/CEO @ Supplier of premium ingredients to the food, nutritional and pharmaceutical industries. Our company prides itself in the ability to cater to our customer's specific needs while maintaining our focus on integrity, honesty and the commitment to high quality product standards delivered at a competitive price and in a timely manner From 2002 to Present (13
ContactOut is used by recruiters at 76% of the Fortune 500 companies
Similar Profiles to Brian Salerno
Jim Murrell

Sales Representative at Quad/Graphics

Jason Knee

Mortgage Loan Officer at TD

Rien Heald
DeAnna Murphy, M.S., SPC II

Keynote Speaker, Expert Author, President of Strengths Strategy Inc.

Douglas Goodall

Vice President Legal and Cyber Risk Solutions at UnitedLex Corporation

Sarah Decker, PMP
Praveen Shivanna

Business Development Manager at Acnovate Corporation

Sarah Fitzgerald

AVP IT Service Delivery, PMO & Governance

Jessica Lowe-Minor

Executive Director, Institute For Nonprofit Innovation and Excellence

Sue Hershkowitz-Coore

Sales trainer, professional speaker and author, SpeakerSue.com

Ilene Bach

Director of Market Optimization at Sunglass Hut

Shannon Parkey
Ashlee Stevenson

HR Generalist & Corporate Recruiter at Matrix Technologies, Inc.

Marc Caren

Product Management & Marketing Executive / Business Development Professional

Joe Fisher

Director of National Accounts/New Business Development, Retail

Stephanie Franke

VP Creative Director at Razorfish Health

Wesley Lau

Project Engineer/Project Manager at Encotech Engineering Consultants

Joe Drapcho

Owner, Quality Executive Search Inc, Specialize In Materials/Refractories/Metals/Construction/Project Management

Susheel Venkatesh

Experienced Technical Project/Program Management Professional

Mark Robinson

Senior Manager, Strategic Partnerships & Events at Hudl

Mike Stevenson

Zone Network Development Manager at Subaru of America

Bernard Fernandes

Senior Manager, Communications at Qualcomm

Kiley Freeman

Director Commercial Strategy & Experience Design at Union Pacific Railroad

Jo-Anne Baxter, PMP

Program Director for KeyW

Shannon Rene R.D.,L.D.
Massoud Djabbari

Director- Estimating and Preconstruction West Region at Shawmut Design and Construction

Tanya Gianatasio

Senior Manager Sales Content Strategy at Poly

Gary Sparks

Sommer AT US Sales Manager

Richard Lustberg
Igor Lilic

Principal Tech Lead at ConsenSys

Michelle Carlos

Regional Talent Acquisition Specialist at Raymour & Flanigan

Greg Sterndale
Ranjith Viswanathan

Staff Software Engineer at Walmart eCommerce

Bryan Butler

CFO for Middle Market PE Owned Companies

David Wiener

Senior Director, Artificial Intelligence - CTO Team at Cisco

Mark Berven

President and Chief Operating Officer at Nationwide, leading P&C Insurance

Tom Biggins

Building Web, Mobile & Data Applications at Atlantis Technology & Atlantis Data Resources

Debra Sulser

Global Leader of Talent Acquisition, Development & Retention

Vipin Jose

Senior Software Developer at T-Mobile

Ziyad Mir

Software Engineer at Opendoor

Chirag Todarka

Data Infrastructure Engineer 3, PayPal Inc.

Patrick Randolph

Founder and CEO at QueueDr

Rahul Chitkara

Supply Chain Specialist || LinkedIn Trainer || Wine Enthusiast

Aaron Beck

Talent Acquisition Partner at DreamBox Learning

Daniel Kimerling
Bassem El-Boghdady

Marketing Coordinator | Digital | Email Marketing | B2B | Marketing Automation | Analytics | SEM | SEO

Matthew Novick
Terry DTM

★ ★ ★ ★ ★ Experienced Keynote Speaker | Self Esteem Architect ✔Helping Professionals be exceptional Speakers ✔

Yasmin W.