Brent Schneeman's Email & Phone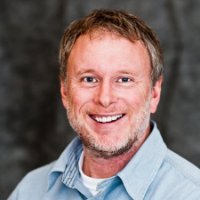 Brent Schneeman
Senior Director Of Engineering @ Alegion
Brent Schneeman Contact Details
Senior Director Of Engineering @
Alegion
Bachelor of Science @ University of Southern California
I swipe right for science. As Director of Data Science at HomeAway, I get access to a lot of juicy data​: text such as customer reviews and property descriptions, financial data such as payment transactions, time-series data such as property bookings and event data such as ABn testing. I also get to collaborate with a large staff
ContactOut is used by
76% of Fortune 500 companies
Similar Profiles to Brent Schneeman
Evan Howard

People & Technology Communications @ Deloitte

Alfred Rodriguez

Business and Personal Insurance Agent

Lisa Conner

BDM Weichert Property Management & Commercial and Residental Real Estate Agent Weichert, Realtors

Jessica Arabia

Marketing Manager at New York Cosmos

Megan Hartt

Account Director at Sheraton New York Times Square

Joy Hicks

Manager Salvage and Sustainability at The Home Depot

David Piacenti

District Sales Manager at M. Tucker Co., Inc.

Randy Scholer

Simmons Perrine Moyer Bergman PLC

Gregg CSP

Joining forces with organizations creating collaborative cultures through teamwork.

Jimmy Kalamaras

OWNER at LARMON FURNITURE

Frank Chindamo

Founder/CEO, VirtualFilmSchool.org

Andrew Munier

Connecting Sales and Marketing Executives To Exciting New Career Prospects

Richard Butkus

President/Managing Partner

Eric Hawkes

Director, University Recreation at North Carolina State University

Tom Costello

Product Management and Software Development

Mathieu Houdet

VP, Pre-Sales Services at AODocs

Michael Veslany

Executive Director, Human Resources (US)

Tiffani Grimes

Office Manager and Executive Assistant to CEO at Fixya

Jim Stueve

President | RidgeWorth Investments

Jillian Wyatt

Content Strategist & Brand Builder

Edwin Rigaud
Chris G. White

Owner - Acliv8 Marketing | Promotional Products Marketing | Brand Building & Awareness

Gia Truong

Chief Executive Officer at Envision Education

Jason Rowland

Director of Business Development at Alagen, LLC

Bill Schoeffler, MA MBA

Director of Research and Strategic Initiatives, Business Development, PricewaterhouseCoopers

Marianne Aleman

Senior Sales Professional at Galderma

Julia Arkwright

Senior Business Development Specialist at Columbus Chamber of Commerce

Sean Whalen

Vice President Business Development, South Coast Improvement Company

Nikkia PharmD

Associate Director, Early Assets Publications and Scientific Content, at Bristol-Myers Squibb

Crystal Wittrock

Software Subscription & Support Renewal Rep at IBM

Terry DTM

★ ★ ★ ★ ★ Experienced Keynote Speaker | Self Esteem Architect ✔Helping Professionals be exceptional Speakers ✔

Grant Oakley

Software Engineer at Google

Randy Peterson

Retired Engineering Director from Woodward Inc.

Chris Thewlis

Chief Operating Officer (Home & Business) at npower

Jim PMP

Vice President Clinical Operations at Aeglea BioTherapeutics

Andrew Fowler

Staff Software Engineer @ Khoros (Lithium)

Drew CGP

Vice President| General Management| Sales & Marketing| Innovation| Business Development| Industry Thought Leadership

Ikenna Uzoh

Data Analytics & Visualization | Product Management | Project Management

Charly Joulié

Android Developer at Sowee

Elena Belitsky

Director, Analytical Development at Alnylam

John T.

Globally Experienced, Patient-focused Medical Device Engineer Exploring/Seeking R&D Career Opportunities.

Timothy Ph.D

President & Chief Scientific Officer at Abeona Therapeutics Inc.

Jodi Benson

Chief Innovation, Technology and Quality Officer at General Mills

Frank Roach

CEO at Ferguson Enterprises

Abraham Kang

Software Engineer at Google

Karin Shanahan

SVP, Global Biologics & Sterile Operations

Masiur Rahman

Principal Biostatistician at Novartis Pharmaceuticals

Ruben Harris

Vice President, Global Supply Chain

Saranya Babu

SVP of Marketing at Wrike

Yasmin W.
Looking for colleagues of Chris Shelby at Company Inc?