Barney Pell's Email & Phone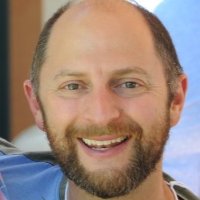 Barney Pell
Lecturer @ Stanford University Graduate School of Business
Barney Pell Contact Details
San Francisco, California
B.S. @ Stanford University
I'm an active entrepreneur, angel investor, technology and product strategist. I enjoy helping bring advanced technology and big ideas into real applications and markets that change people's lives. I'm currently Co-Founder, Chairman & Chief Strategy Officer of LocoMobi (formerly QuickPay), and Co-Founder/CSO of Moon Express. I'm also an associate founder and serve on the board of trustees
ContactOut is used by
76% of Fortune 500 companies
Similar Profiles to Barney Pell
Giuseppe Di Lisa

Senior Vice President bei Gottwald Port Technology

Steffen L. Herberger

Consultant | Competence Center Controlling & Finance at Horváth & Partners Management Consultants

Katja Engberg

Senior Digital Expert - Salesforce Marketing Cloud bei Deutsche Telekom

Bernd Schmirmund

Deutsche Bank Testmanager

Sven Semet

Senior Account Executive at IBM / Kenexa

Christoph Storbeck

Mgmt: XIXA,Fabrizio Cammarata / Intl Relations: Ypsigrock Sicily / Conference: Linecheck Milan

Tal Herman

Director of MR Business Management, EMEA at Siemens Healthcare

Rosa Maria Pons Martinez

Creative Producer (Brand Marketing) at trivago

Malte Bjarki Mohrmann

Web Developer at SOFTGAMES - Mobile Entertainment Services GmbH

Falko Gruenke

Global License Compliance Officer bei SAP

Franziska Rauch

Student(in), Friedrich-Alexander-Universität Erlangen-Nürnberg

Schindler Frank

Head of IFF Systems Engineering

Marco Reitberger

Unternehmensinhaber ITrade Handels GmbH & Co. KG

Julia Mastouri
Sandra Radu

Marketing Manager/Business Development Expert

Gerlinde Wagner

Brand Management BMW i / ConnectedDrive

Gunnar Heinrich
Heejin Jeong

HARMAN International의 Software Engineer

Jasna Korent

Product Manager at Plunet - Translation Management Systems

Achim Freund

Projektmanager, Projektleiter bei ASSMAN BERATEN + PLANEN

Christoph Enzensperger
Thomas Deichmann

Head Of Corporate Communications bei InfraServ GmbH & Co. Wiesbaden KG

Dr. Thomas Pfohl

Executive Assistant to the CIO

Alexander Holst

Senior Sales bei B2B Media Group

Nikolai Neumetzler

Independent Animation Professional

Jochen Stratmann

Principal bei A.T. Kearney

Marc Blum

Director, Creative Design at ECE Projektmanagement G.m.b.H. & Co. KG

Herbert Kaschinski

Marketing Manager (customer communication) at Zattoo

Jeferson Cocate

Internal Communications at MAN Truck & Bus AG

Terry DTM

★ ★ ★ ★ ★ Experienced Keynote Speaker | Self Esteem Architect ✔Helping Professionals be exceptional Speakers ✔

David Tibbetts

UK and Nordics Managing Director at Web Financial Group

Jeff Wettstein

Senior Software Engineer, Entrepreneur

Danny Qiu

PHP Developer at rwgamerica

James Little

FIC Strat at Deutsche Bank

Chien-Chia Chen
Jennifer Reid

Managing Director at Bank of America Merrill Lynch

Hao Wen

Software Engineer at Facebook

David Reyno

Ingénieur de développement et Production chez Orange Business Services

Miles Young

C.E.O International at Fawaz Alhokair Group

Pauline Nguyen

Product Manager at Airbnb

Ryan Demo
Rajesh Ojha

Delivering Business & IT transformation through Digital

Alexander Tyler

C++ Developer at Twitch (Working on Twitch Studio)

Tony D.

Cloud Native engineer at Novetta (Berico)

Opesh Gupta

AWS Cloud & Big Data Architect at Fannie Mae

Stephen Rhee

Chief Digital Officer, Global CXO Experience, Adviser, Board Member, Organic Growth leader, & Analytics Leader.

David Keenan

Senior Director Software Engineering at Twitter

Dharani Ramanathan
Yasmin W.
Looking for colleagues of Chris Shelby at Company Inc?