Ariel Fefferman's Email & Phone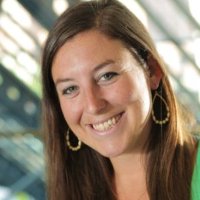 Ariel Fefferman
Senior Marketing Automation Strategist and Consultant with Google @ Marvel Marketers
Ariel Fefferman Contact Details
Senior Marketing Automation Strategist and Consultant with Google @
Marvel Marketers
Director of Marketing and Sales Operations, Marketing Manager and Automation Expert @ BlueBird Strategies
Marketing Consultant @ Old Orchard Aquarium
Senior Marketing Automation Strategist and Consultant with Google @ -Design and oversee implementation of Global Google Apps for Work campaigns and programs -Manage sales/marketing relationship to close the loop -Complement the central Marketing, Strategies and Insights team -Global lead flow reporting and analysis for key stakeholders -Integrations and systems support for Marketo, Salesforce and other internal tools
ContactOut is used by recruiters at 76% of the Fortune 500 companies
Similar Profiles to Ariel Fefferman
David JD
Andrew Fant

Cheminformatics ✦ High-Performance Computing ✦ Systems Biology ✦ Data Science & Engineering

Amanda Lovan, M.Ed

Instructional Design/Web Design

Reyn Danesi

Manager, Production Finance at Alcon Entertainment

Chandler Tang

Assistant Merchant at Sephora

Mary McFillin

Product Marketing Manager at Abbott

Jessi Chartier

CEO, Mobile Makers Academy

Roland Bonilla

Director at Kyra Solutions, Inc.

Daniella Klammer

Merchandising & Content Specialist at The Vitamin Shoppe

Jason Lippe

Head of Product Operations, PayPal Credit & CoBrand Consumer Products at PayPal

Candace Wilder-Kilpatrick
Doug Seifert

Buyer at Ocean Spray Cranberries

Sailesh Kalyan

Business Analyst at Expedia, Inc.

Jayne Kruse

Captain/Manager at KP Aviation Management

R. PE

Plant Engineer at Nucor Steel Birmingham, Inc.

Jennifer Giampaolo

Global Marketing Manager at First Aid Beauty

Daryl Welsh

Partner Director Software Engineering - Windows Servicing and Delivery

Sandra Leiggi, MBA, PMP

Eliquis Global Commercialization, Associate Director Project Management at Bristol-Myers Squibb

William Healey

Principal at Edelstein & Company

Ryan Albarelli

Vice President (Network Operations) at Tradebot Systems

Tim Pauley

Senior Business Intelligence Developer at Microsoft - AIM Consulting Group

Ashley Lai
Ken Wieczorek

Business Development Manager at Meridian Technologies

Matthew Drobak, EIT

Project Manager at Brodson Construction Inc

Scott Wessling

Vice President of Operations at Max Telecom Sourcing

Brian Otruba

Software Engineer at Lockheed Martin

Evie (Crabb) Krimm

Portfolio Manager at Regions Financial Corporation

Brian Niederhauser

Senior Vice President Operations at Medical Reimbursements of America, Inc.

Abby Kleinberg

Tek Talent Agent at Blue Horizon Tek Solutions

Darla Campi

Customer Success at Insightly

Michael Hubbard

Transformational Leader for High-Growth Companies, CxO Advisor, Board Member

Elizabeth Williams

Senior Manager of Digital Marketing at Saks Fifth Avenue

Adam Weinstein
Mark Conover

Hunt Team - Senior Consultant at FireEye, Inc.

Alex Bohorquez

Helping revenue teams compete and win in the age of Account Based Buying - We're Hiring!!!

Michael Ragusa
Rob Lowry

Music Supervisor, Film, TV, & Ads

Cristin O'Connor

Junior Level Front End Engineer, Currently on a hiatus to pursue volunteer work

Kay Jackson

Group Marketing Manager at Starbucks

Matthew Voss

iOS Developer at FiLMiC Inc.

Jose P.E.

Senior Construction Project Manager at CivilCorp, LLC

Larry Jesudowich

Senior Sales Director at HCL Technologies

Sushant Rao

Software Engineer at Parachute.to

Tammy Gianfortune

Senior Vice President Marketing at TreeHouse Foods

Naresh Bansal

Chief Financial Officer at AppZen - Enterprise SaaS, AI and Security

Terry DTM

★ ★ ★ ★ ★ Experienced Keynote Speaker | Self Esteem Architect ✔Helping Professionals be exceptional Speakers ✔

Yasmin W.