Anna Selina's Email & Phone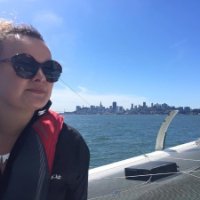 Anna Selina
Sr Manager, Executive & Product Recruiting @ LendingClub
Anna Selina Contact Details
San Francisco, California
Sr Manager, Executive & Product Recruiting @ LendingClub
Technical Recruiter @ Google
Recruiter Lead/Professional Recruiter, Clinical Research @ Aerotek
Lending Club is the world's largest online marketplace connecting borrowers and investors. Our mission is to transform the banking system to make credit more affordable and investing more rewarding, helping millions of people achieve their financial goals. I'm looking for top talent in Product Management and Design. Please check out our current openings at lendingclub.com/careers or email
ContactOut is used by recruiters at 76% of the Fortune 500 companies
Similar Profiles to Anna Selina
Jeffrey Gruebele

Senior Account Executive at Bankers Healthcare Group, Inc.

Michael Chin

Citrix Engineering Technologist Team Lead at Cedars-Sinai Medical Center

Mark Miner
Zack Isla

Outside Sales Representitive at All Industrial Electric Supply

Steven Capuano

President, Rearden Steel Fabrication, Inc.

Scott Bishop

Sr. Product Manager at Field Nation

Maria Saenz

Mortgage Banker at Quicken Loans

Kurt Gilbertson

Solution Architect at Salesforce

Raichelle Hare

Pediatric Physical Therapist at Lucile Packard Children's Hospital at Stanford

Harvey CPM

Vice President for SOM-HR Coordination at UNC Health Care & Associate Dean for Human Resources, UNC - Chapel Hill

Stephen Olander Waters

Technology Architect/Solution Pioneer

Aaron Brock

Attorney - Partner at JML Law

Alan Lewin, M.D.

Medical Director, Radiation Oncology Department at Baptist Hospital of Miami

Chris Hartmann

President & CEO at Midway Importing, Inc.

Mike Lindstrom

Owner, Pro Lighting Sales, Inc.

Dante Martinez

Manager, IT Technical Development Program at Liberty Mutual Insurance

Alba Jeymy Pine

Staff Manager at InMata Solutions

Matt Bain

National Accounts Regional Sales Manager at Fastenal Company

John Nguyen

Network Systems Engineer at Cisco Systems

Tasche Streib

Product Development at DECKED, LLC

Dan McKernan, CTP

DOT Compliance Manager at Nalco

Douglas Markowitz

Enterprise Collaboration Expert | Customer Advocate | Social Business Evangelist with Market Leader Jive Software

Kim Poirrier
Alton Moss

Supplier Diversity Manager at Pratt & Whitney

Keisha Amador, MBA

Research Participant Recruiter at Facebook

Rhozine Perez

Speech Language Pathologist at Houston Methodist Outpatient Rehab.

John Bibb

EVP, General Counsel - Acelity

Richard Gonzalez

Vice President Production Enhancement at Halliburton

Christine Ames

Operations Manager at Oregon Pride Nurseries

Vicky Romanoski

Operations, Administration, Human Resources Executive

Terry DTM

★ ★ ★ ★ ★ Experienced Keynote Speaker | Self Esteem Architect ✔Helping Professionals be exceptional Speakers ✔

Tim Kalbas

Head of Data Sales for the Americas at Pivotal Software, Inc.

Alexander Derkach

Head of Marketing - Playrix

Liran Lavi

Director of Engineering - DevOps at Fyber

Jill Walczak

Area Vice President at Splunk

Vikram Bohra

Systems & Infra Engineer at LinkedIn

Sashi Venkatesan

Senior Product Manager at Amazon

Krishna Suray
Takashi Kato

Software Engineer at Rabobank ICT / Schemer

Avinash A.

Sr. Cloud/DevOps Engineer at BNY Mellon

Robert M.

Software Engineer at JPMorgan Chase & Co.

Piyush Ailawadi

Software Engineer at Kronos Inc

Scott Davey

Senior Buying Director at Lidl UK

Russell Baker
Rakesh Dash

Team Lead / Software Developer at Bank of America - Looking for new opportunities.Visa status - H1B.

Adam Maiolo

HRIS & Talent Acquisition Specialist at Schweiger Dermatology Group

Preethi Ponangi

Principal Bigdata Engineer at Homeaway (Expedia)

Idris Issa
Tim Burrington

Data Engineer at Squarespace

Yasmin W.