Andrew Shield's Email & Phone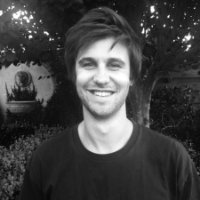 Andrew Shield
Front End Developer @ Xero
Andrew Shield Contact Details
London, England, United Kingdom
Front End Development @ Thinkful
Front End Developer @ From June 2014 to Present (1 year 7 months) London, United KingdomLead Technical Specialist @ From February 2012 to June 2014 (2 years 5 months)
Backend Development in NodeJS, Honours @ Thinkful From 2015 to 2015 Front End Development, HTML, CSS, Javascript, jQuery, AJAX/JSON, Git, Design, Honours @ Thinkful From 2013 to 2013
ContactOut is used by
76% of Fortune 500 companies
Similar Profiles to Andrew Shield
Sylwester OLSZEWSKI

Flight Safety Engineer chez Aeroconseil

Roland Charbonnier

Consultant Cyber Risk & Security chez Beijaflore

Coriolan BATAILLE

Application Developer iOS chez Touch And Play

Sabrina BIQUE

Responsable Ressources Humaines Toyota Material Handling France

Hanane Attar-Rabia

Medical Manager, Breast Cancer

Marion BARTOLI

Head of Design chez Marion BARTOLI Design

Franz MEYER

VP, EMEA Strategic Business Development at Red Hat

Eren DOGAN
Mhamed Yaagoubi

Ingénieur d'études en informatique

Romain MARTIN

Searching for a challenging junior position or V.I.E abroad in Finance (Controlling, Project Management, Analysis)

James Grady

National Sales Manager at Jelmar LLC

Gareth Eckhout

U.S Sales/Corporate Account Manager at QMax

Dan Walker

Senior Business Manager Contract Sales at Shearer's Snacks

Brett Norris

Engineering Lead at SidePrize

Santiago Valencia

Operations Manager at T&G Constructors

Eugene Park

Product Manager at Foodtopia, Inc.

Jaseung Koo

Sr. Developer at MyRegistry.com

Joseph Slevin

Associate at Coller Capital

Abbie Walker

Marketing Communications Manager

Rich Gibson

Director of Food Safety & Quality Assurance

Jason Brown

Software Engineer at Autodesk

Tom Lumia

Director of Engineering at SunView Software, Inc.

Austin Cowin

Account Executive at BambooHR

Abhiram Das
Muhammad Maaz Siddiqui

Graduate Student at Wayne State University

Chanh Phan

Audit Associate at KPMG US

Nagarjuna Chakka

Associate Director at Verizon Wireless

Niharjyoti Sarangi

Senior Machine Learning Scientist at Microsoft

Raghu Yadagiri

System Administrator at AT&T

Tyler Clintworth

Software Engineering Manager at Microsoft

Sreelekshmi S

Senior QA Engineer at Ellie Mae

Bill Arnold

Dynamic & Cloud-Scale Monitoring

Robert Augusta

Account Executive at ServiceNow – The Enterprise Cloud Company

Lisa Ellis

VP of HR at Ross Stores, Inc.

Eric Bloom

Senior Developer at OneCloud Systems, LLC

Martin Daum

CEO at Daimler Trucks North America

Anita Jha

Machine Learning Recruiting at Facebook Seattle

Matt Peddie

Vice President and Chief Information Officer, Long Island Community Hospital, NY

James Love

Technical Sourcer at Facebook!

Bernhard Spiess

Chief Operating Officer at Castle Biosciences, Inc.

Christopher Stires

Technical Recruiter - iOS Mobile at Facebook

Lucy Wilcox

Software Engineer at Oscar Health

Aaron Friot

SVP - Chief Technology Officer at Community Bank System, Inc.

Janusz Nowak

Interim CIO at Meritage Medical Network

Randal Vegter
Maryna S.
Jennie Whang

Sr. Recruiter at Marqeta | Payments Tech | We're hiring!