Andrew Allan-Jones's Email & Phone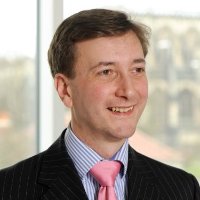 Andrew Allan-Jones
Partner @ DAC Beachcroft LLP
Andrew Allan-Jones Contact Details
Head of Intellectual Property @ Bond Pearce LLP
@ College of Law Guildford
I am an intellectual property and technology partner at DAC Beachcroft LLP dealing with contentious and non-contentious matters. My background in Chemistry gives me an insight into technical issues, particularly in relation to patent litigation, licensing and R&D collaboration. I also have experience in trade mark infringement and invalidity cases and defamation and media management issues. Tel:
ContactOut is used by recruiters at 76% of the Fortune 500 companies
Similar Profiles to Andrew Allan-Jones
Shankar MuthuKumar

Program Manager - Big Data Analytics

Dan Saldana

General Manager at Specialty Cleaning Services (SCS)

Julie Graham
Jackie Danielson

Guardian Network Solutions

Rena Walker

Master Cosmetologist/ Educator @ TheSalon Bella

Jamie (Demetra) Dedoglou

Administrative Coordinator at American Dental Partners

Thom Phillips

Vice President at Hobbs+Black Associates, Inc.

Chirag Tolia

Senior Financial Analyst at Global Management & Investments

Mozella Music

Recording Artist, Writer, and Executive Producer at Belle Isle Records/songwriter with SonyATV Publishing/managed by AAM

Hans Strock
Olange Stiven
Arielle Lopez

DC Operations Manager at Target

Mike Kazigian

Senior RF Engineer at AT&T Mobility

David Bertels

Manufacturing Engineering Specialist at Cessna Aircraft Company

Jaynette Underhill

Executive Director at Clausen House

Tia Bielenberg

Independent Travel Coordinator at Allure Travel CTM

Adrian Albavera

HR Recruiter at Advantage Sales and Marketing, LLC

Kourtney Dickerson

Technical Coach | Premier Support Solutions

Sabrina Dominguez

Human Resources Business Partner at Raleys

Justin Kadlec

Director of Promotion & Creative Services - WOWT NBC Omaha

MaryPat Imlah

Owner at Imagery Print & Promotional Products LLC

Clint Kelley

Founder and Owner, Law Office of G. Clinton Kelley

Ricky Arconti

Digital Marketer with experience ranging Fortune 500 to startup

Shonda Lover
Marnie Petek

Field Marketing Manager - E. & J. Gallo Winery

Staci S.

Executive Administrative Assistant at Apple Inc.

Tonya Nichols

Vice President, Certified Private Wealth Advisor (CPWA), Chartered Retirement Planning Counselor (CRPC)

Julien Riker

Marketing Associate at Zipcar

Johann Van Beest

Partner at HighPoint Pharmacy

Alison Dinkelacker

Replenishment Buyer at Kroger

Nelson Sivalingam

Founder and CEO at HowNow | Award-winning Filmmaker | Speaker | Consultant

Vladimir D.

Senior Digital Marketing Manager at Arcadia Group Ltd

Nicholas Hunt

Manager, UK&I Enterprise Sales at Tableau Software

Looks Redmond

Chief Engineer (AWS/OpenStack/Ceph) at ClearCloud

Melanie FCIPD
Christopher Andrews

Technical Director at Valtech

Phil MBE

Managing Director | Keynote Speaker | Advisor | Running the UK subsidiary of a large technology multi-national | Passionate about growing people and businesses.

Nayef Ebaid

Senior Software Architect

John Taylor

Interested in a career in recruitment? Give me a call to discuss 020 7092 0091.

Mark Billingham

Group CX Director & COO Financial services at The Very Group

Jerome Tillotson

VP, Corporate Development and Alliances at Wayin

Sally Sourbron

Senior HR Director, EMEA at ServiceNow

Natalie Kingham

Buying director @ matchesfashion.com

John Cooper

Vice President, Head of Innovation and Partnerships, Mobile Payments at Barclays

Rav Dhaliwal

Investor & Venture Partner at Crane Venture Partners

Shanmuga Mahalingam

Devops/Plaform Engineer at Marks and Spencer

David Birch
Terry DTM

★ ★ ★ ★ ★ Experienced Keynote Speaker | Self Esteem Architect ✔Helping Professionals be exceptional Speakers ✔

Satya Nadella
Yasmin W.