Alysha Pearlberg's Email & Phone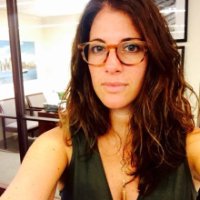 Alysha Pearlberg
Recruiting Manager @ XO Group Inc. -formerly The Knot
Alysha Pearlberg Contact Details
Recruiting Manager @ XO Group Inc. -formerly The Knot
Senior Director of Recruiting @ ISPOSSIBLE IN TECH
Senior Vice President @ Prime NYC
Technical Recruiter @ From August 2015 to Present (5 months) Greater New York City AreaSenior Director @ From April 2013 to August 2015 (2 years 5 months) Greater New York City AreaSenior Vice President @ Prime NYC is a boutique Real Estate company specializing in NYC apartments rentals and sales. From December 2009 to 2012 (3 years)
ContactOut is used by recruiters at 76% of the Fortune 500 companies
Similar Profiles to Alysha Pearlberg
Douglas Beltran II

Associate at Wall Street Warfighters Foundation

Adam Haymson

VP at CoreCommodity Management, LLC

Kimberly Nash

Investment Banking Vice President at Deutsche Bank

Zack Braun

CEO at FireHUD | Forbes 30 Under 30

Pradeep Khopade
Michael Rubacky

Marketing Analyst at American Musical Supply

James Laferriere

Owner/DBA at System Techniques

Andrew Oler

High-Throughput Sequencing Bioinformatics Specialist at NIAID/NIH

Robin Raye

Director Professional Services

Juven Lara

Senior Chemist at Pulse Health LLC

Christopher Frobel

Sr. HR Manager at MTA Bridges and Tunnels

Paige Selvy Dunphy, Ph.D.

Scientist at CirQuest Labs

Vera Sadler

Licensed Agent at New York Life Insurance Company

Lissette Rosario

HR Representative at GE Power

Heather Markel
David Pone

Six Sigma Black Belt/Project Manager

Marian L. Evatt

Associate Professor at Emory University School of Medicine

Shirley Faughn
Mehrnaz Hosseini

CFO, Director of Operations & Business Development

April Hengeveld

Relationship Manager Commercial Lending

Michael Muscarella

Marketing and Brand Strategy Consultant

Gurdeep Mongia

Software Architect at Tata Consultancy Services

Douglas Fredendall

AVP- Process Development and Training

Sandy Klose

Global Category Manager, Medical at The Velcro Companies

Claudia Macias Silverman

Executive at Coyne College

Duane Beckner
Dane Oman

Field Marketer at Titan Machinery

Brandon Precour
Anthony Pope-Cruz

APM Consultant at Dynatrace

Rick Rune

OSSA I (Systems Administrator) at Ventura County Fire

Terry DTM

★ ★ ★ ★ ★ Experienced Keynote Speaker | Self Esteem Architect ✔Helping Professionals be exceptional Speakers ✔

Nilesh Jain

Senior Developer - Algorithmic Execution Services

Cedric Roger

Head of Marketing at 118 118 Money/118 118/118 218

Dmitry CFA

Tech Leader, Founder, Startup Enthusiast, Writer

Emilie Hampton

Managing Director at Redu Group

Robert Lynch
Richard Reed

Entrepreneur | Growth Marketer | General Manager | Passionate about driving transformation through growth

Edwin Lee

iOS Developer at 1stdibs.com

Tyler S.

Software Developer at Jane Street

Brendan Susens-Jackson
Joe McKinney

Talent Acquisition Partner: Dream Creator, Memories Maker, Seat filler, Req Buster and Sharing Smiles all day long!

Pooja Venkatesh

Software Engineer II at PayPal. Actively Looking for Full Time Opportunities.

Sukhada Fadnavis

Data Science and Machine Learning

Daniel Gross
Alessandro Ventura

CIO for North America at Unilever

Chris Stevens

Head of Manufacturing, Spark Therapeutics

Skip Teel
Rasika Vaidya

Software Engineer at eBay

Chris Gibson

Principal Engineer at Stitch Fix

Yasmin W.