Alexa Matthews's Email & Phone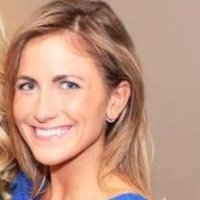 Alexa Matthews
Recruiter @ HubSpot
Alexa Matthews Contact Details
Recruiter @ HubSpot
IT Staffing Consultant @ Beacon Hill Staffing Group
Technical Recruiter @ Insight Global
ContactOut is used by
76% of Fortune 500 companies
Similar Profiles to Alexa Matthews
Stuart McCormick

Sales Representative at Sign Essentials

Nicholas Hung

Senior Pastor at Antioch Gospel Church

Philip Luo
Edwina Burns
James Curnow

Senior Content and Social Media Manager at MYOB

Amanda Sneddon

Rehabilitation Consultant (Occupational Therapist) at Pinnacle Rehab Pty Ltd

Rodd Hamilton

Program Director at Commonwealth Bank of Australia

Patrick Reavey

Senior Project Manager at Taylor

Kerry Polkinghorne

Senior Project/Construction Manager at (PPM) Polkinghorne Project Management

Tommy Mai

Finance Officer at Navitas Ltd - Group Marketing

Kristy Merten

Senior Financial Analyst at Rockwell Automation

Steven Caster

Business Analyst at Southern Wine & Spirits

Elise Fox

Operations Manager at Uncommon

Andy Van Dyke

Sr. Credit Analyst at QNB Bank

Don Allenbrand

Founder/President at Wealth Enhancement Group, Inc.

Elizabeth Vasut
Adiv Johnson

PhD Research Fellow, Mayo Clinic

Susan Mercoun
Mohammad Arbab Azmi

Technical Consultant at Incedo Inc.

Cora Segura

Physician Practice Analyst

Spencer Piontkowski

Web Developer at Toasted Lime

John Malick

Senior Network Engineer at Business Information Group, Inc.

Jeff Baran

Senior Director - Corporate Accounts, Teleflex Medical

Sharri Adams

Benefits Consultant at Hays Companies

Mike Bratcher

Global IT System Engineer

Cassie Liu

Graduate Student at Stanford University

Rick Maerz

CEO, PetraResults Consulting, LLC

Jennifer Yale

Manager, Luxury Goods & Gift Cards at Rymax Marketing Services, Inc.

Mayoung Lee
Tommy O'Neill
Terry DTM

★ ★ ★ ★ ★ Experienced Keynote Speaker | Self Esteem Architect ✔Helping Professionals be exceptional Speakers ✔

Milin Jaiswal

VP at Goldman Sachs | Product Management | Strategy | Technology

Joshua Maffuccio

Web Developer (Independent Contractor) at Raizlabs

Poorvi Bhargava

Software Engineer at Pinterest

Trevor Ta

Software Developer at Oracle

Brian Emory

Software Engineer at Weedmaps

Kai Chan

Project Engineer at Nypro Healthcare

James CPP

Senior Director, Indirect Procurement, Fleet, Travel and Expense

Andrew Braunstein
Timothy Glover

SVP A&R at Interscope Records

Amber Dermoudy

Social Strategist | Events Director | Speaker | Digital Marketing Instructor

Mohsen Mahdieh

Cloud Native Software Architect. Software is my passion.

Thomas Hind

Director at Excelian | Luxoft Financial Services

Davinia Simon

Partnering with forward-thinking Australian companies, to drive transformative innovation on the AWS Cloud

Mark Hampton

Recruitment - Team Leader

Vesa Liukku

Manager, Digital Marketing & eCommerce at Sunglass Hut

Michelle Rubinstein

Managing Director at Oceans Group Search

Bevan Morris

Online - Digital - Ecommerce

Elmer Ibayan

ReactJS, AWS (API, Lambda, Serverless), ExpressJS, Ruby, Elixir

Yasmin W.
Looking for colleagues of Chris Shelby at Company Inc?