Alberto Garcia's Email & Phone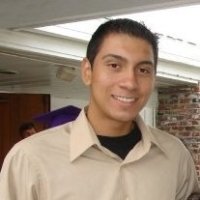 Alberto Garcia
Software Engineer @ SonoSim, Inc.
Alberto Garcia Contact Details
Software Engineer @ SonoSim, Inc.
Software Engineer @ Intuit
Tutor @ University of California, San Diego
Software Engineer @ From June 2013 to Present (2 years 7 months) Greater San Diego AreaTutor @ From January 2012 to June 2013 (1 year 6 months)
Bachelor of Science (B.S.), Computer Science @ University of California, San Diego From 2011 to 2014 Alberto Garcia is skilled in: Matlab, Java, Computer Vision, Machine Learning, Computer Science, C,
ContactOut is used by
76% of Fortune 500 companies
Similar Profiles to Alberto Garcia
Elaine Lee

Employment law attorney at Littler Mendelson, specializing in management-side litigation and advice work

Ted Baudendistel

Senior Program Manager and Environmental Engineer

Jenna Careccia

Software Engineer at GoInterpay

Victor Romo
Melissa Songpitak

Sales Enablement @ Scout RFP

Nina Perrin, PHR

Benefits Consultant at Leidos

Nathan K Johnson
Polly Scott

Owner, Agent, at Polly Scott Insurance Agency Inc. State Farm

Ally Mendez

Purchasing Associate at MBK Tape Solutions

Thinh Nguyen

Advertising Creative/Graphic Designer

Daniel Hanrahan

General Counsel at The Marmon Group

Swati Kamath

Product Marketing Manager and Simulations Facilitator at KNOLSKAPE

Prashanth Krishnan

Software Developer at Optus

Sunanda Bhattacharya

Manager Training and Development (North) at Columbia Asia Hospitals Pvt. Ltd.

Gaurav Khanna

Engineering Manager (UI+frontend) @Payu India

Kenney Jacob

Digital Transformation || Digital Marketing || Marketing Automation || Public Speaking

Saikrishna V.
Simol Bhansali
Harsh Choudhary

SEO Executive at Aaditri Technology

Rahul Singh

Senior Software Engineer at Samsung R&D Institute India

Vikas Sharma

Senior Vice President & Head HR HCL Technologies - ISD

Ranjit Rao Need Recruiters Immediately
Saurabh Gupta

AGM - Sales & Business Development - Programmatic Media - Oplifi

Rahul Jain

Head of Finance at Locus.sh

Manasi Jadhav

Talent Acquisition at BNY Mellon

Vandit Patel

Networks and Communication Management

Glenn Raphael

Regional Director at Multiplex

SAI CH

Ruby on Rails Developer at Kvana Inc

Deeksha Bangera
Navneet Goel★

"Believe you can and you're halfway there."

Fedor Bartosh
Alan Bonnemaison

Data Engineer at EZTexting

Brian Baumhover

Software Engineer at Microsoft

Hanqing Wang

Trading Platform - Software Engineer at Citadel Securities

Rob Booth

CFO at The Permanente Medical Group, Inc.

Oscar Diec
Spencer Stecko

Software Engineer at Palantir Technologies

Lisa Backer
Danail Mihaylov

Senior Security Sales Engineer at Proofpoint

SHUANG(Sharon) LIU

Lead Software Engineer at Rockwell Automation

Daniel Wilson

Content Strategy & Analysis at Netflix

David Swenson

Retired Director - Sourcing Operations at 3M

Zac Sweers
Brian Humes

Accomplished CEO with passion for Strategy, Growth, Building Teams, and Achieving Results

Rajkumar Chona

Senior Data Engineer at Expedia, Inc.

Raghavendra Suvvari

Software Development Engineer at Amazon Music

Faith PMP

Director, Clinical Project Management at ACADIA Pharmaceuticals Inc.

Dianne Gault

Senior User Experience Designer at Autodesk

Jeff Dunham

Commercially-oriented CTO with diverse International experience
Looking for colleagues of Chris Shelby at Company Inc?